DJ Kool Herc (Clive Campbell) was born April 16, 1955 in West Kingston, Jamaica and migrated to the Bronx, New York in 1967.[1] His classmates at Alfred E. Smith High School referred to him as Hercules because of his size and avid trips to the weight room.[2] Herc started out as a graffiti artist in a group called the Ex-Vandals, but was introduced to deejaying when his father bought a PA system and didn't know how to hook it up.[3][4]
Inspired by James Brown and Jamaican music's drum and bass, Herc experimented with records in his bedroom.[5] He would focus on what he referred to as "the get-down part" because it was the portion of the song was that got the dancers excited.[6] Also known as "the break" of a record, Herc would isolate these heavy bass and percussion snippets and used two turntables to switch between two copies of the same record. This technique became known as the "Merry-Go-Round," and he is now considered the originator of break-beat DJing itself.[7]
16-year-old Herc made his debut as a DJ at his sister's party in the recreation room at 1520 Sedgwick Ave on August 11, 1973.[8] Many believe this was the night Hip Hop was born, and Herc became known as its "Father" influencing all future DJs and their techniques.
The Original Originator
DJ Kool Herc is the originator of break-beat DJing, where the breaks of funk songs—being the most danceable part, often featuring percussion—were isolated and repeated for the purpose of all-night dance parties. Later DJs such as Grandmaster Flash refined and developed the use of breakbeats, including cutting. While growing up in Kingston he saw and heard the sound systems firsthand at neighborhood parties called dancehalls. He moved to the Bronx, New York at the age of 12 and began to throw free neighborhood parties.
He is also well known for his massive, high-quality, high-volume sound system, against which even superior DJs could not compete. Herc first used reggae records and was toasting to the music like Jamaican artists U-Roy and I-Roy. But he started using funk records due to popular demand.
Kool Herc and his MC crew The Herculords "started a movement which recycled the creativity of black American jive jocks back into the USA". The relationship between hip hop and reggae became more important again with reggae artists and rappers collaborating with each other, from Yellowman and Afrika Bambaataa to KRS-One and Shabba Ranks. Hip hop and reggae still influence each other in both directions.
http://www.cincystreetdesign.com/1520_Sedgwick/index.html
Kool Herc's Timeline
1967: Clive Campbell migrates to the United States at the age of 11. Because of his size, kids at Alfred E. Smith High School nickname him Hercules. He would later become a writer and change his name to Kool Herc.
1973: DJ Kool Herc deejays his first block party (his sister's birthday) at 1520 Sedgwick Avenue, Bronx, NY. Herc would often buy two copies of a record and stretch the break parts by using two turntables and mixing in both records before the break ends. The Zulu Nation is officially formed by a student of Stevenson High school named Kevin Donovan. Donovan later changed his name to Afrika Bambaataa Aasim in honor of an ancient Zulu chief.
1974: After seeing DJ Kool Herc perform at block parties, Grandmaster Caz, Grandmaster Flash, and Afrika Bambaataa start playing at parties all over the Bronx neighborhoods. Around this time, DJ/MC/Crowd Pleaser Lovebug Starski starts referring to this culture as "hip-hop."
http://rap.about.com/od/hiphop101/a/hiphoptimeline.htm
Kool Herc inspired Grandmaster Flash to be a DJ for example, and was the true king of the party scene in the West-Bronx. He was known for having an 'innovative' sound system that shook the ground and with that he became the first block party superstar that could draw a crowd anywhere in New York.
http://www.discogs.com/artist/Kool+DJ+Herc?anv=DJ+Kool+Herc
By that time, Herc had developed a crack habit. "My father died, my music was declining, and things were changing," he once told me. "I couldn't cope, so I started medicating. I thought I could handle it, but it was bigger than I was."
http://nymag.com/anniversary/40th/50665/index1.html
In 1977, Herc was badly stabbed at a club called the Sparkle. After spending four weeks in the hospital, he retreated a bit from the scene.
http://nymag.com/anniversary/40th/50665/index1.html
Kool Herc on how he created Hip Hop
Davey D: Herc. Legend has it that you're the one that started hip-hop. How did this come about?
Kool Herc: I was messing around with the music and I started out by buying a few records to play at my house. When I was doing that I saw a lot of kids playing outside in the backyard. My sister asked me to give a party one day. Actually, she wanted me to play at a party [1520 Segdwick Ave] and I went out and got around twenty records that I felt was good enough and we gave a party and charged about twenty five cents to come in and made 300 dollars.
At the time I was into graffiti so there was a lot of curiosity was about who I was. And so when they came there they saw who I was and what I did, I fulfilled their expectations on me. Herc could talk and play good music and people didn't mess around in his party. The 'babes' [fine women] were there and he [Herc] might call your name on the mic. In those days ain't no body know about calling your name on the mic or hearing records back to back…
Davey D: Ok when you say call your name on the mic and go back to back, what exactly did you mean by that?
Kool Herc: I was like hailing my friends that I knew out there in the party. That would keep my head going. The homeboys that I played basketball with, not the curiosity seekers, not the party goer that come into see or hear me play, but friends that when the party's over is gonna be there. That's who I was calling out..people like that. I'd say things like, 'There goes my mellow Coke La Rock in the house' 'There goes my mellow Clark Kent in the house', 'There goes my mellow Timmy Tim in the house', 'There goes my mellow Ricky D', 'There goes my mellow Bambaataa'. People like that acknowledgment that they hear from their friend.
Davey D: Who were the original Herculoids?
Kool Herc: My man Coke La Rock, He was the first A-1 Coke. Then he was Nasty Coke and finally he just liked the name Coke La Rock. There was Timmy Tim and there was Clark Kent. We called him the rock machine.
http://www.daveyd.com/interviewkoolherc89.html
http://www.hiphop-network.com/articles/djarticles/kooldjherc.asp
Origin:
West Kingston, Jamaica

Style/Claim to fame:
Merry go round, breakbeat originator, System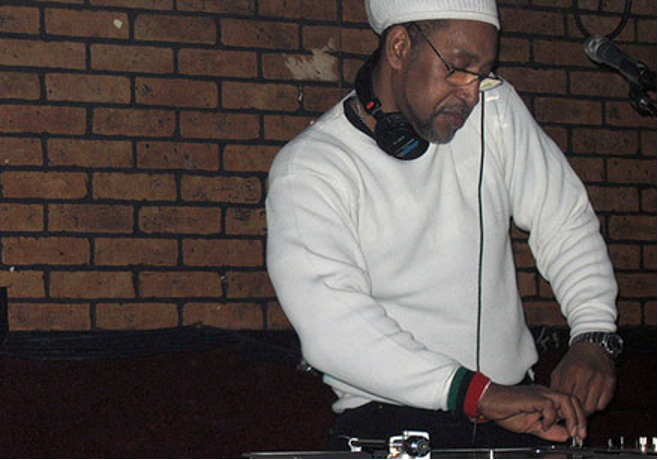 ---
Cited Sources
[1] http://www.sc73.com/about/
[2] http://www.oldschoolhiphop.com/artists/deejays/kooldjherc.htm
[3] http://en.wikipedia.org/wiki/DJ_Kool_Herc
[4] http://www.daveyd.com/interviewkoolherc89.html
[5] Ibid.
[6] http://nymag.com/anniversary/40th/50665/
[7] http://en.wikipedia.org/wiki/DJ_Kool_Herc